Deoxyribonucleic acid (DNA) is the genetic blueprint of the body's cells. It encodes all of the information for a cell to reproduce, make proteins, and function properly.
Although it may seem that we have long known that DNA forms a double helix, just a few decades ago this structure was unknown. DNA has a very complex structure that took many years to decipher. Today, we know so much more about how DNA looks and works.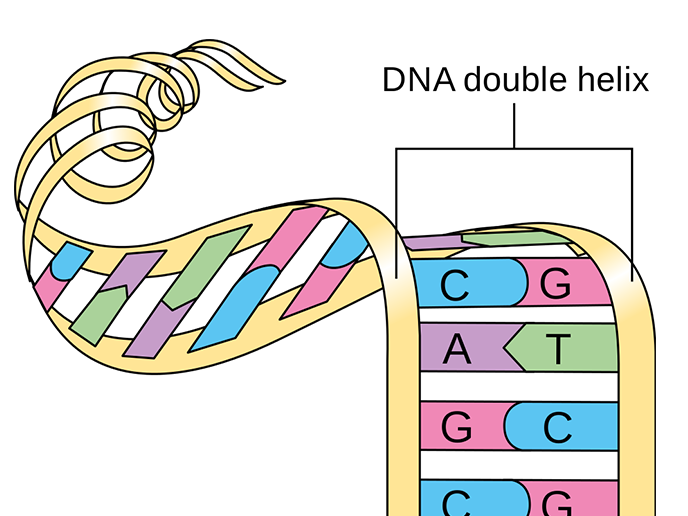 In recent time increasingly versatile DNA toolkits have traced the origins of elephant ivory, identified ancient diseases in long-dead mummies, helped unravel the mysteries of aging and even chart life's long story back to its very origins.
The double helix has also been employed to study endangered species and as a technique for identifying each individual on the planet.
There are still many truths about the human experience that DNA can help illuminate but recent advances have made DNA testing available to anyone.  This can give a better understanding of how an individual's genetic makeup can dictate responses to diet and exercise, how gene variants are linked to food sensitivities or a raised need for vitamins.
George Grecia is the person behind the introduction of DNAcode to Thailand who recently introduced this way to complete a DNA test in Hua Hin with a presentation attended by the Royal Coast Review.  George is now the Thailand agent for this is a Singapore based company. What we learnt is the very simple way to unlock DNA knowledge so that decisions about health and well-being can be based on scientific evidence.
George is well known in Hua Hin from his previous role as General Manager of True Arena but he is now turning his hand to a different and more scientific way to manage health and well-being.
George has based his distribution of the DNAcode services from his offices at Surf Spot.  He is now beginning to make the DNAcode test kits available either directly or via pharmacies, health professionals or almost any retail outlet.  There's no need for any special knowledge or qualifications to be a retailer of the DNAcode test kits.
HOW IT WORKS
The DNAcode test kit provides all the information and materials needed to take a DNA sample by using a swab provided and gently rubbing the tip inside the mouth.  The swab is then placed inside a protective tube before being mailed, along with registration details, in an addressed and prepaid envelope posted to Singapore.
From there the sample goes to a US laboratory that is certified by the College of American Pathologists (CAP) and a Certified Usability Analyst (CUA) before a detailed report is completed.  This report provides explanations and recommended strategies based on the genotype results in four key areas that can affect the way your body looks and feels: 1. Weight Loss Ability 2. Food 3. Nutrients 4. Response to Exercise.   That report is emailed to the registered address in around 4-6 weeks after the sample was posted.
Apart from the tested person being informed about the effects of lifestyle choices, this is invaluable information for health professionals and fitness coaches who can now base their strategies on scientific genetic information rather than needing to take a 'one size fits all' approach.
The costs involved are around 1,200 THB for the test kit, then around $US 100 payable to the laboratory depending on the required report.  Apart from the standard health and well-being report, an ancestry report and a child discovery report are also available.
You can't change your genes, but you can change your behaviours to take advantage of what your genes say about your body as you change the way you see yourself.
DNAcode kits and more information is available from George Grecia; located at Surf Spot Hua Hin
143/34 Soi 75/1, Petchkasem Rd, Hua Hin
Office Hours: Monday-Friday: 8.30AM-8.00PM, Saturday: 9.00AM-1.00PM
For more information see movrx.com/dna-code-testing/
EDITOR'S NOTE: The content of this article related to the authenticity of the the DNA coding and the reports provided is based on information provided by the company (DNAcode) without independent verification.